We have emailed you a copy of your registration details and a copy of the link to the course. If you do not receive the confirmation email please check your spam folder or contact us. You can bookmark this page in your browser so if you lose your links you can come back here and copy them again from this page.
Please note all our class times are in BST London Time which is Universal Time plus one hour (UTC+1), each class is one hour.
The current time in Universal Time is
Convert the class times to your local timezone
The course is on Monday nights at 20:00 BST (UT+1), please have a look at the timezone map below, you can add or subtract the amount at the baseline of the map to find out the class times in your local timezone. You can click on the map to take you to the timeanddate website where there is an interactive map with cities and you can also use the time zone converter to find out the times of our classes in your own time zone. You can also find a list of the time difference between London time (UT+1) and other major cities worldwide on the time zones differences page.
Get Zoom
You will need to download and install  Zoom and register with Zoom (free).
Make sure you sign in to your Zoom account before each lesson or you won't be able to join in.
The Introduction to Chinese Medicine is on Monday nights at 20:00 for one hour after the Tai Chi class starting from 30th May 2022 for eight weeks.
https://us02web.zoom.us/j/85364374613?pwd=REx2alBmYVhhQWNma0RPZktBSXFuQT09
Meeting ID: 853 6437 4613
Passcode: 831855
It's a good idea to log in to the class ten minutes early in case of technical issues.
Make a donation
Please note the classes are free, if you can afford to please make a donation.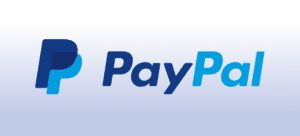 Or you can donate with internet banking bank transfer using the following:
Bank name: HSBC Bank plc
Sort Code: 40-36-13
Account name: Taoist Cultural Arts Association
Account number: 91528807
You can choose how much you wish to donate and make a one-off donation, every little helps, or a regular monthly payment, it's up to you. We recommend setting up a regular payment or direct debit for £24 every month and £32 if you book for two people per month.
Find us on Facebook 
Please feel free to join our Facebook group for more information